Samsung (PENUP)
PENUP app is a social network for people who like to draw and interact with creative friends through an app that allows users to make art on their cell phones with the S-Pen, from Samsung - SIDIA.
Year: 2019-2020
Duration: 12 months
My hole: product designer lead
Credits on the end of this page.
Main challenge
Transform PENUP, at the time only in a mobile version, for desktop and tablets.
Use a visual mix between UWP (Samsung computers, with Windows operating system) and ONEUI (Samsung mobile operating systems).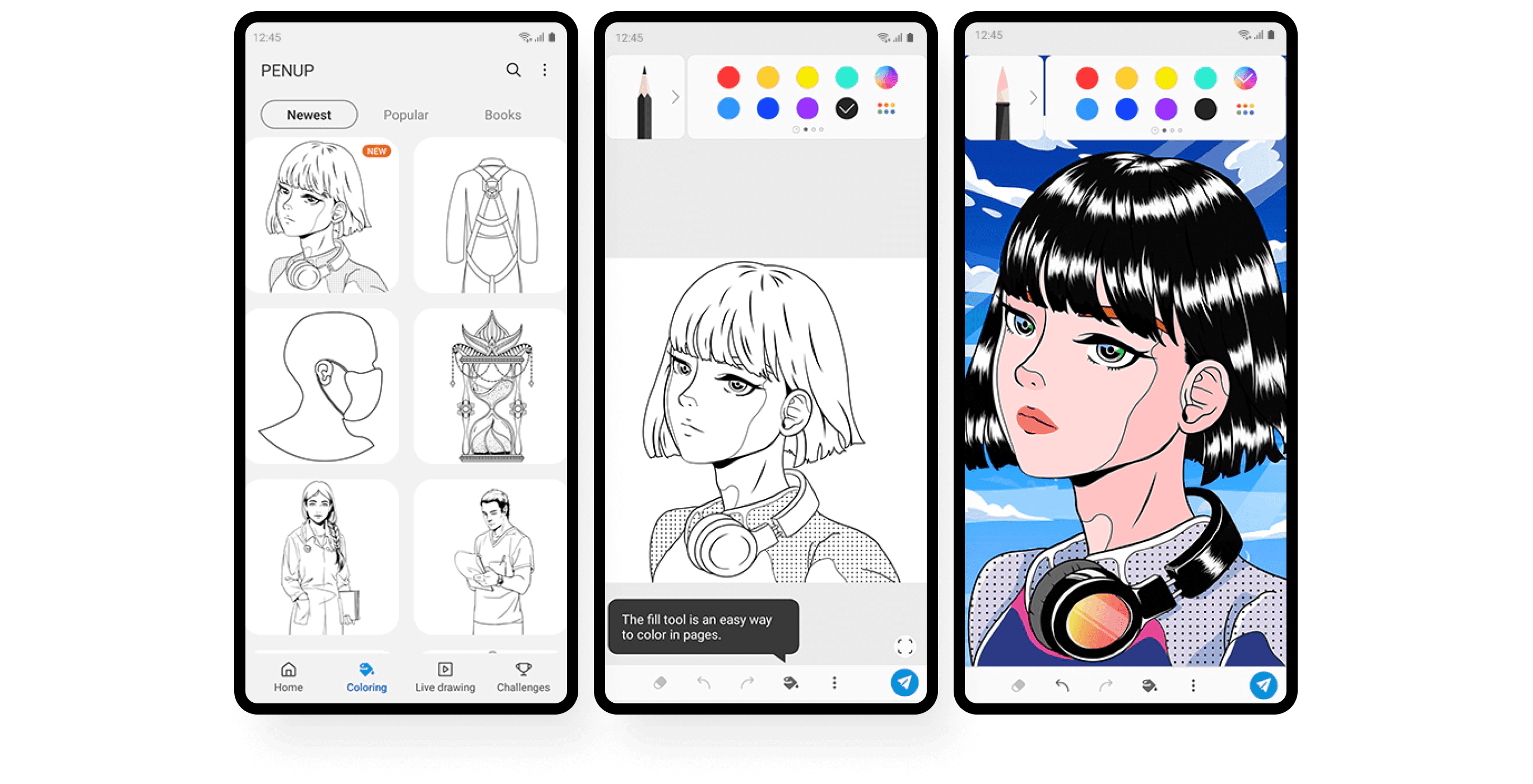 PENUP
The process
For development, we use Design Thinking and its particularities to help build the product.
Discovery

Benchmark
Desk research
Insights and opportunities mapped

Definition

Site map
Overview and flows

Development

Wireframes
Prototypes
Usability tests

Delivery

Samsung documentation
Design System

---
Overview and flows
Due to the complexity of the project, detailed flows were needed to understand and follow up on the project, thinking that in addition to an draw editing tool, the application should also have an interactive and shareable social network among users.
Interactions
As the project's proposal is that the new PENUP could be used on tablets with S-Pens and computers, it was necessary to predict all the interactions that users would have on each of these peripherals and apply them to page interactions.
Main challenge results
The team was able to create, develop and test within the time proposed for the project, in addition to having performed the necessary mix between the two interfaces (UWP and ONEUI), realizing what Samsung wanted from the product.
New visual
The product's structure, flows and journeys were defined, as well as a new look for it, which can be seen in some screens below.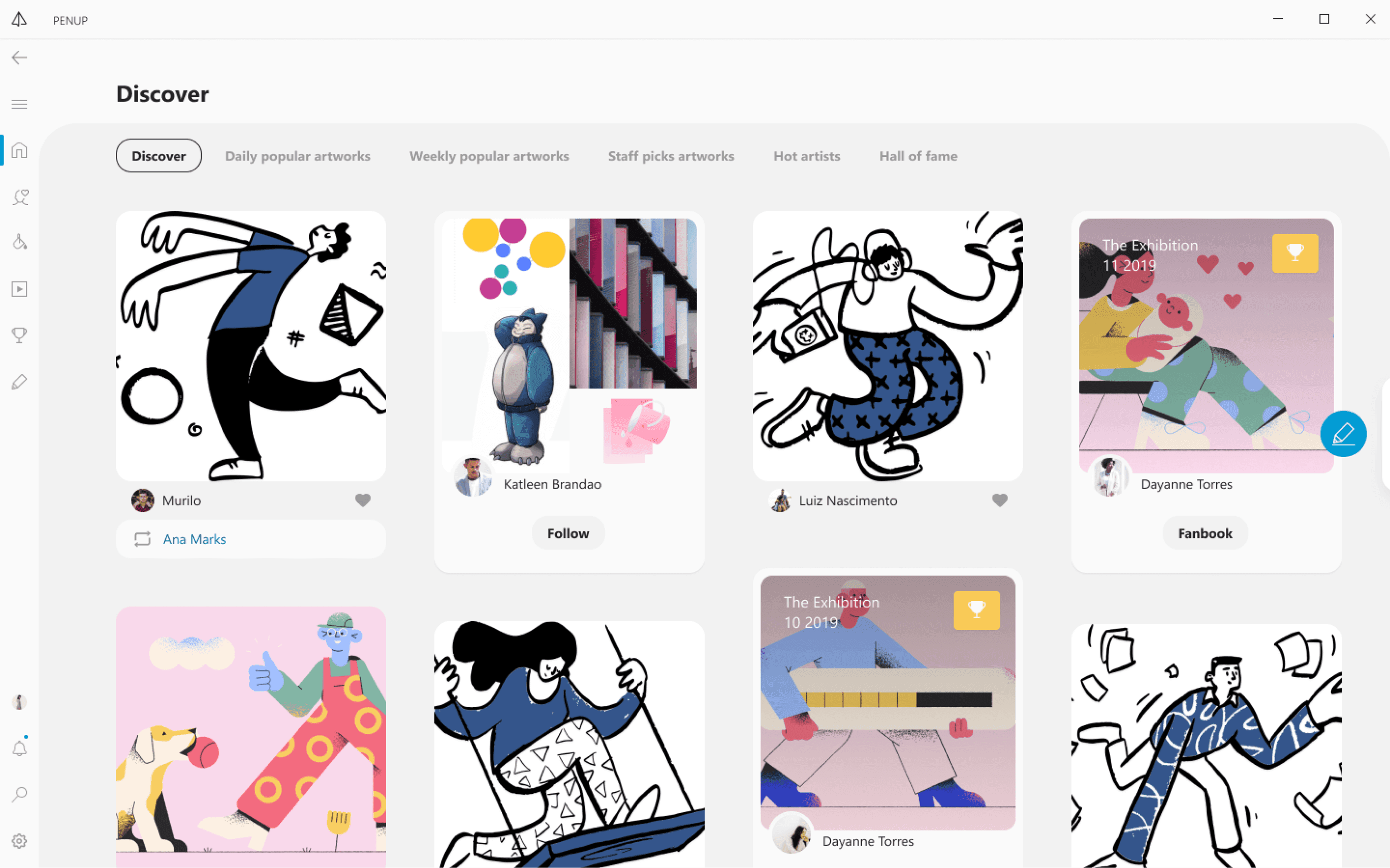 Home (Discover)
Light mode version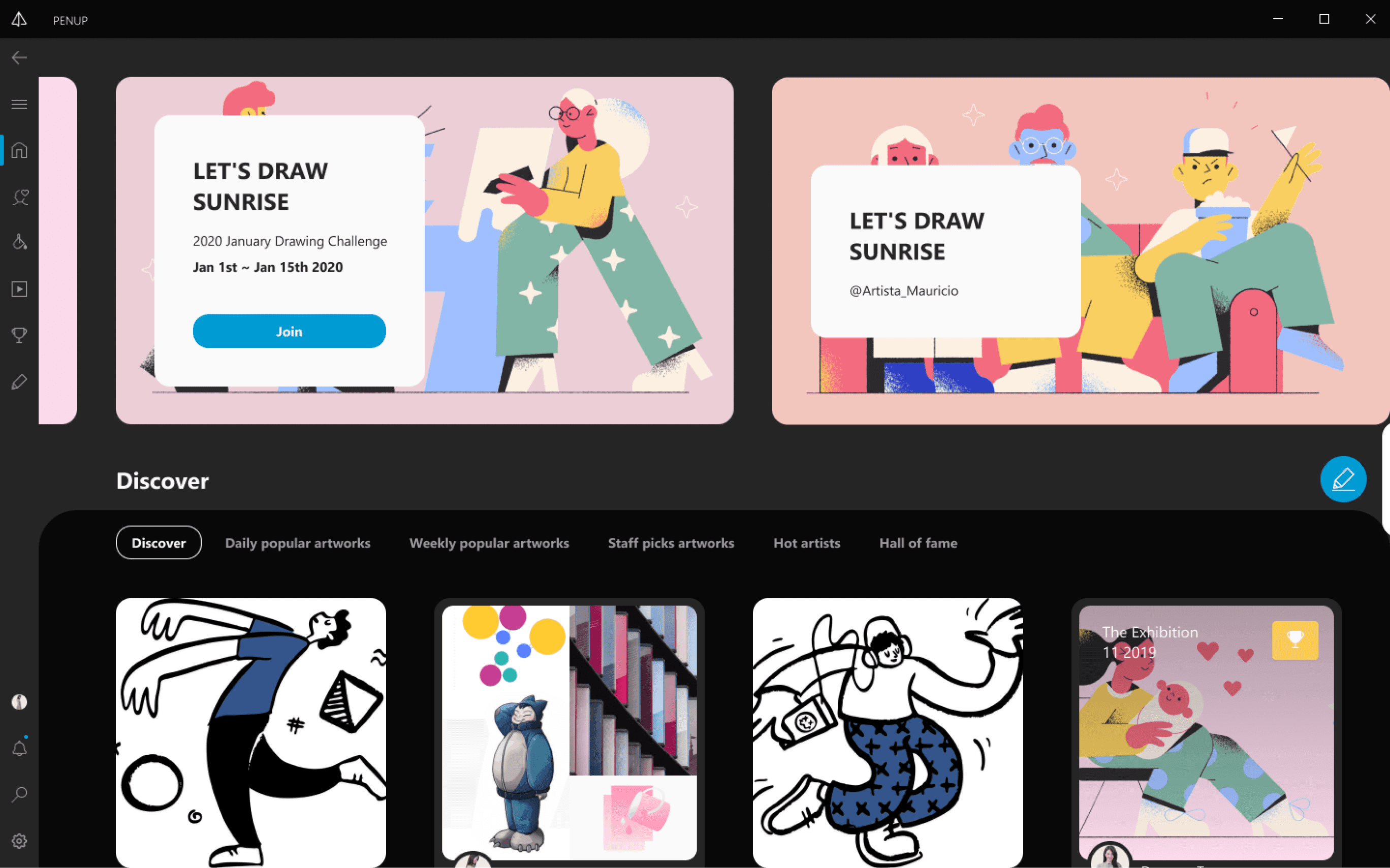 Home (Discover)
Dark mode version

Profile and Image edition
Light mode version
Plus I
Samsung considered this a reference project and it was presented as a successful case at the 2019 SDC (Samsung Developers Conference), in the United States.
Plus II
For version 2.0, we refactored the entire application and created a bridge between python, Figma and the development environment, generating greater collaboration between design and development. Thus, ensuring greater product quality and more freedom of choice for the look & feel.